ADCN - Dutch Creativity Awards 2020
Design execution of the social media assets for the Dutch Creativity Awards 2020.
Creation of all the assets for the
ADCN
Instagram,
GIPHY stickers, emails, social assets for nominees and winners to share on their social channels.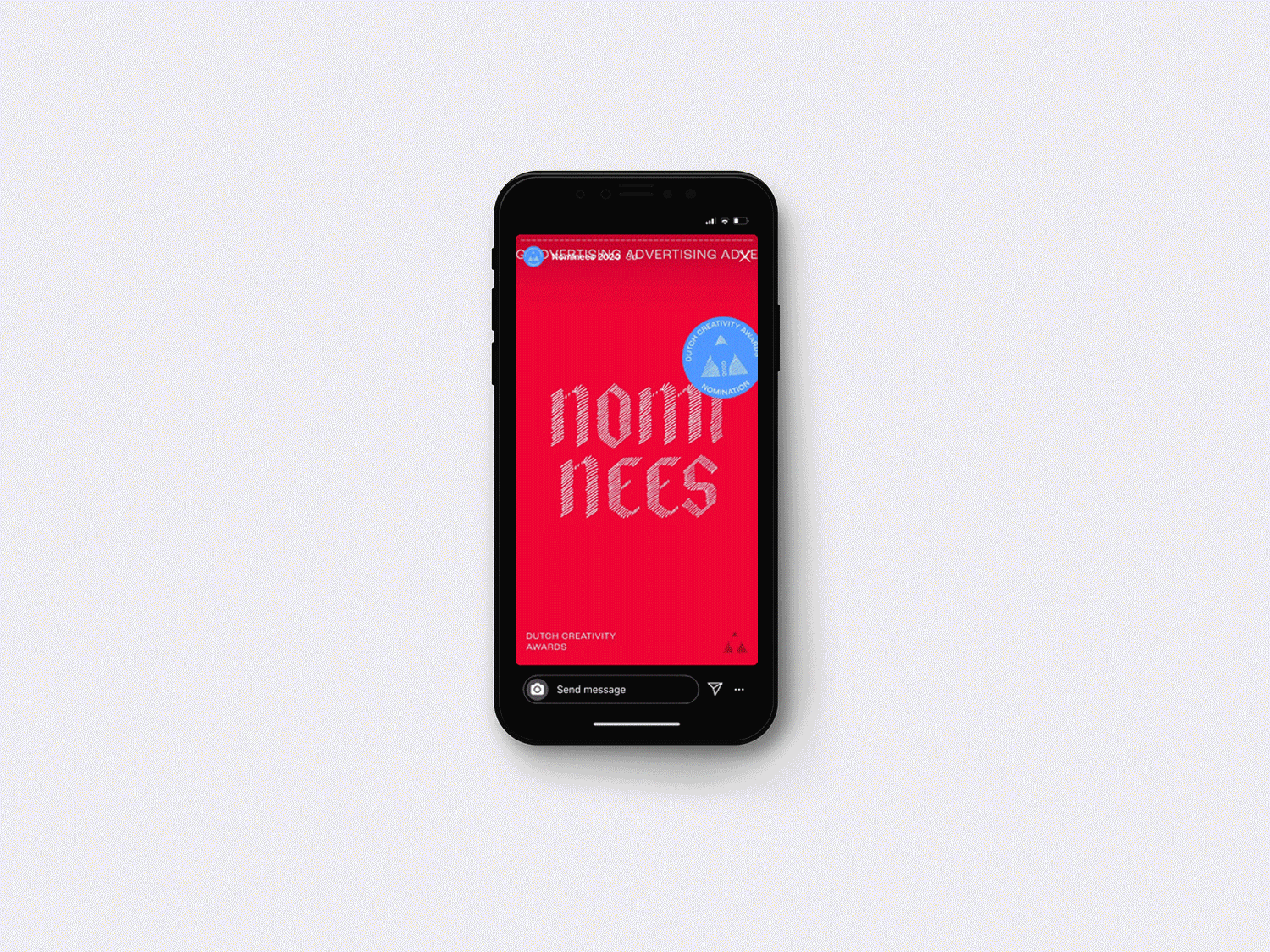 June 2020
bloomon - Coco product launch
Launch campaign for Coco, a new bouquet in the bloomon collecton.
Art direction of the photoshoot and set design. Creation of a visual direction and illustrations for social assets.
Photography: Cédric Jean Pierre Pradel
Floral Stylist: Poul Brouwer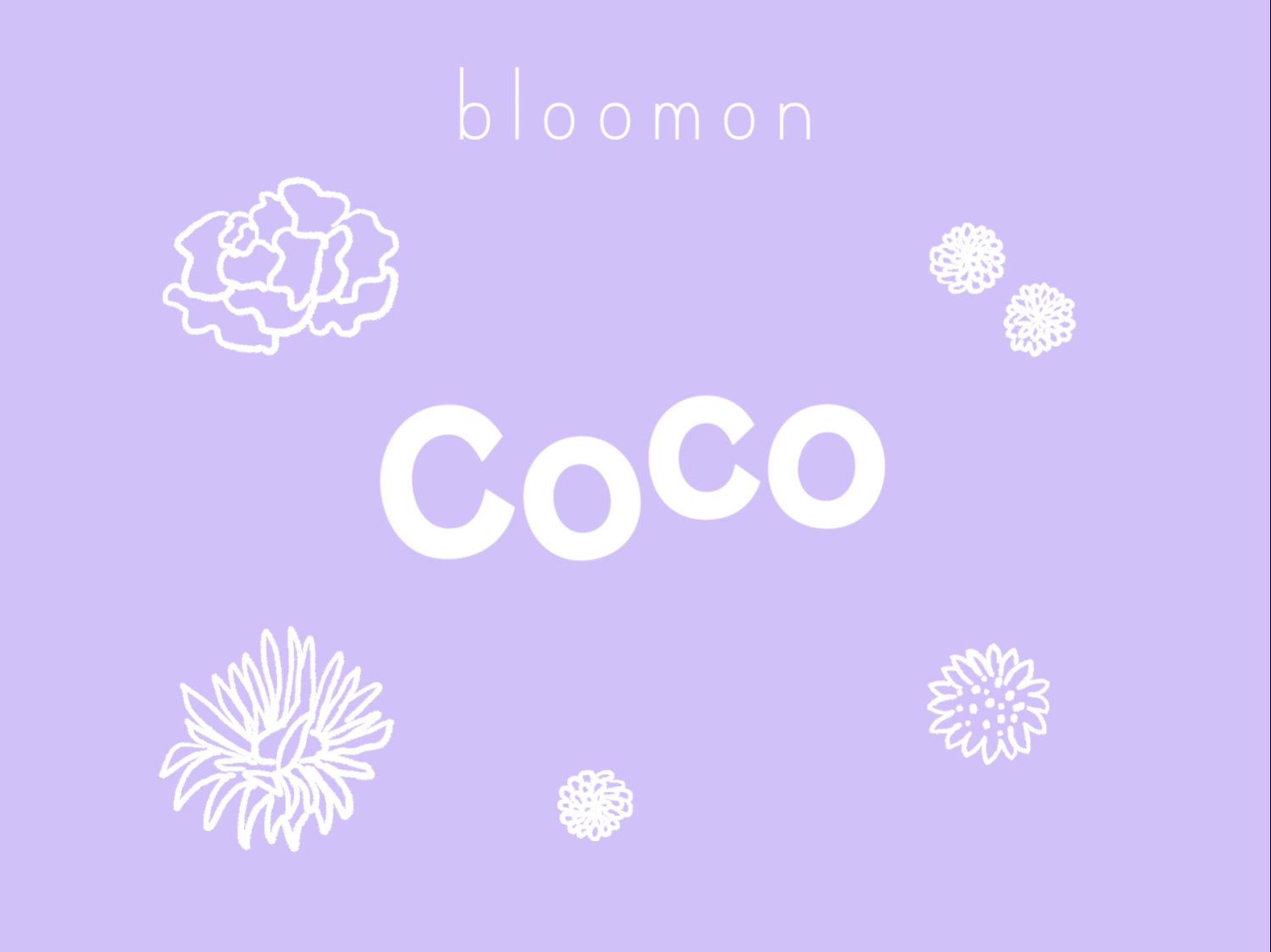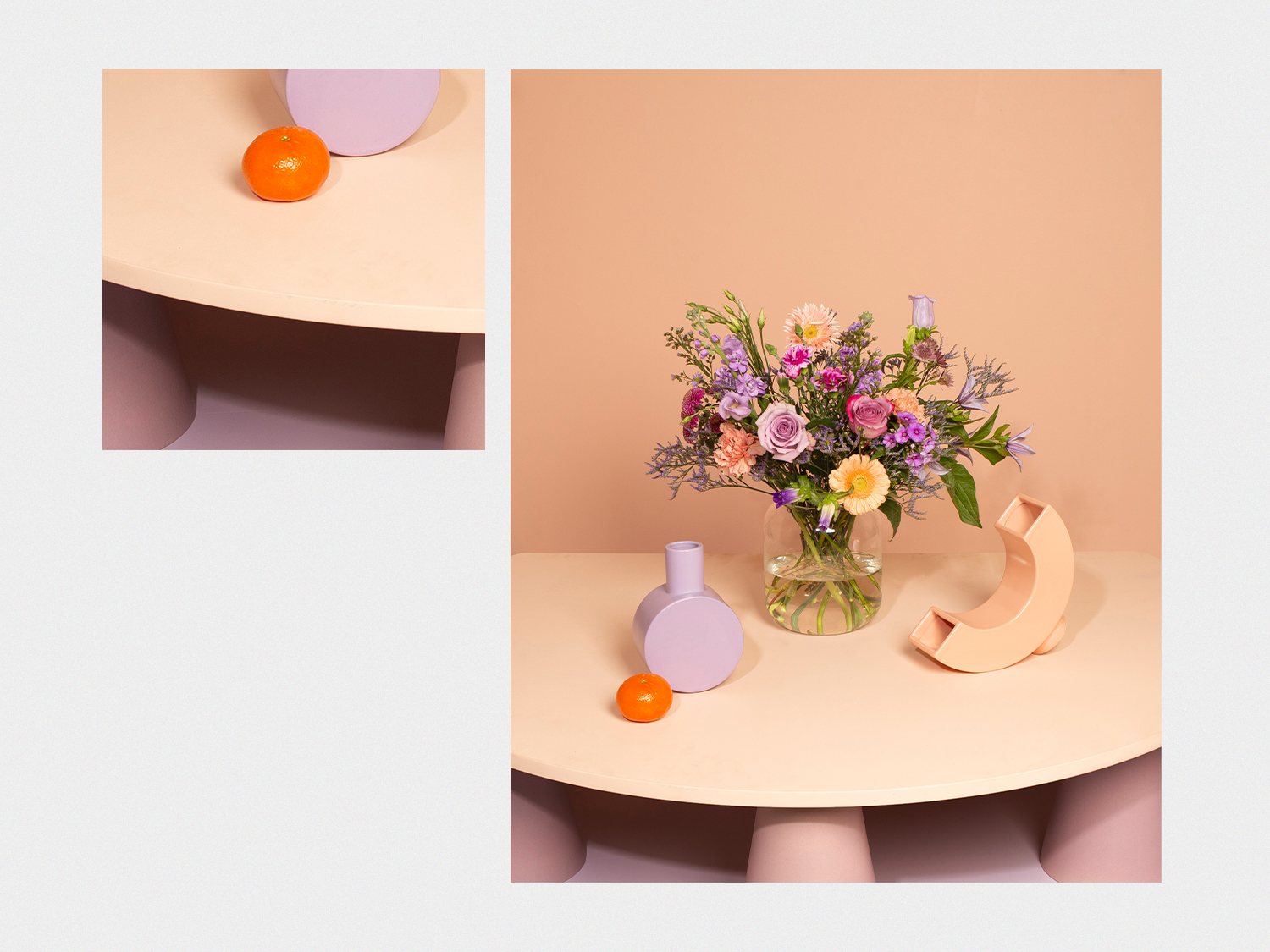 February 2022
Treatwell Mindful Mani
Mindful Mani is a self-care campaign.
It involves a "silent" manicure, with the focus
of giving customers a time out, to relax and zone out.
For this campaign I've worked on:
defining the visual concept; shooting real paint to create the main visual design; creating 3 different (handwritten) logos for different markets; designing a toolkit made of digital and print assets to localise for 5 markets; designing the assets for the lauch events (window stickers, flyers, podcast covers, etc.).
Art direction: Danielle Taylor, Ryk Benade
Shooting assistant: Georgia Boal-Russell
Design paint over: Nic Milligan
Copywriting: Rachel Spedding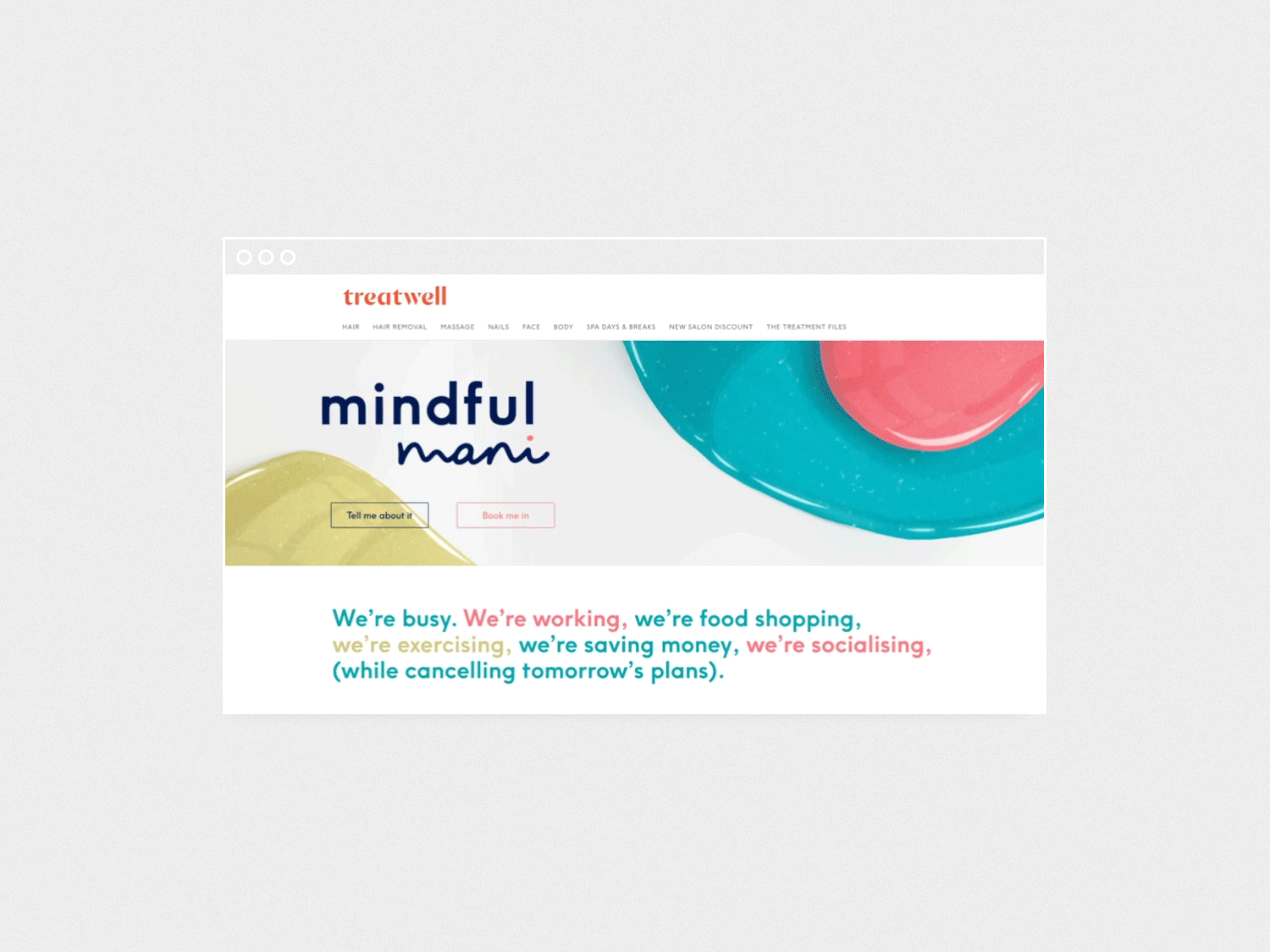 July 2019
Treatwell #QuickChipFix
A colorful pop-up, Treatwell's #QuickChipFix, in BOXPARK, Shoreditch.
For this project I took care of creating the animated social assets, landing page and print assets.
Design, Art Direction, Event Photography: Tatiana Ribeiro
July 2019
Treatwell x Stylist
Design for Stylist magazine (UK) wrapping.
Art direction: Danielle Taylor
Illustrations: Nic Milligan
Copywriting: Rachel Spedding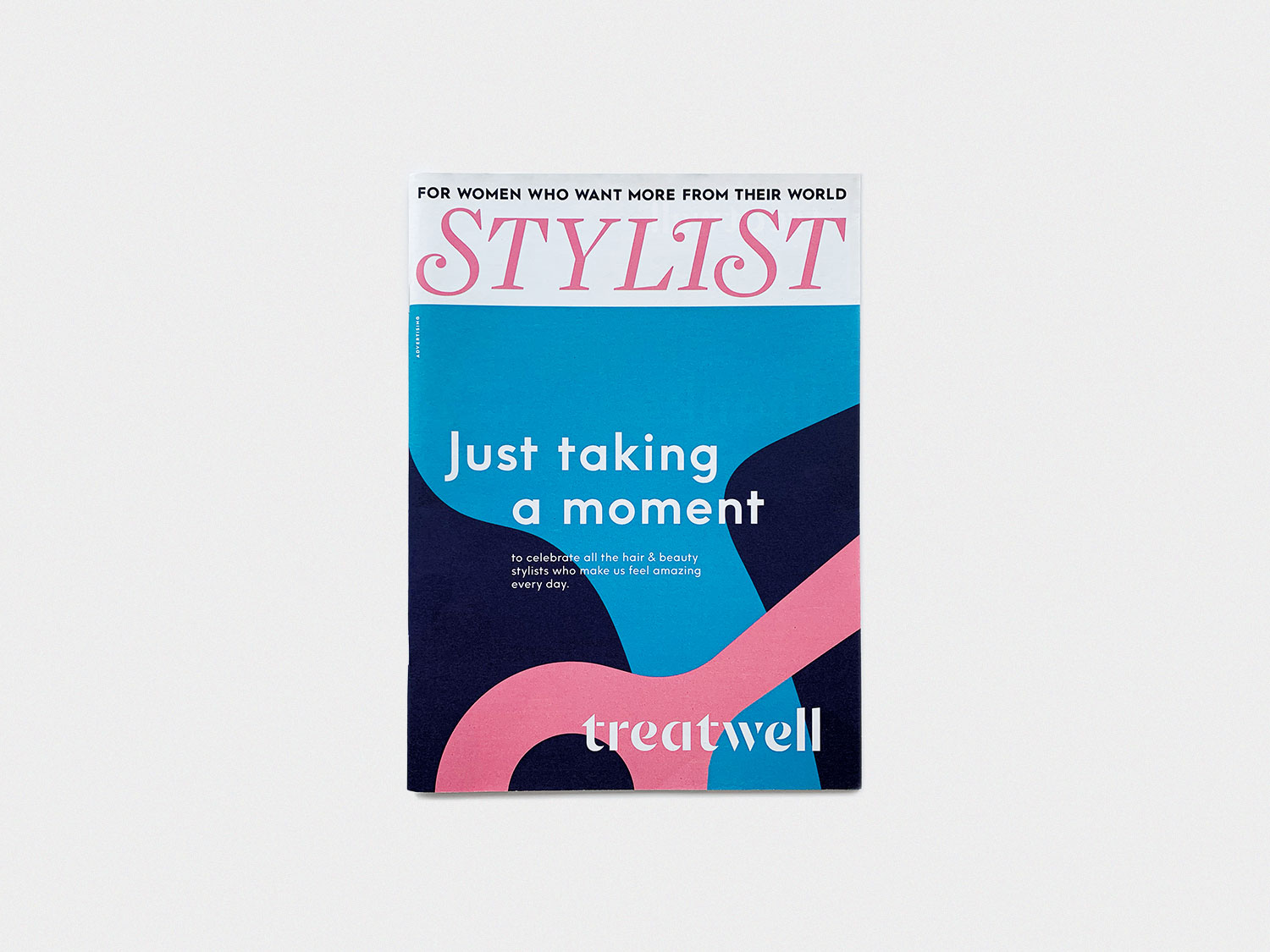 November 2019