ADCN - Dutch Creativity Awards 2020
Design execution of the social media assets for the Dutch Creativity Awards 2020.
Creation of all the assets for the
ADCN
Instagram,
GIPHY stickers, emails, social packages for nominees and winners to share on their social profiles.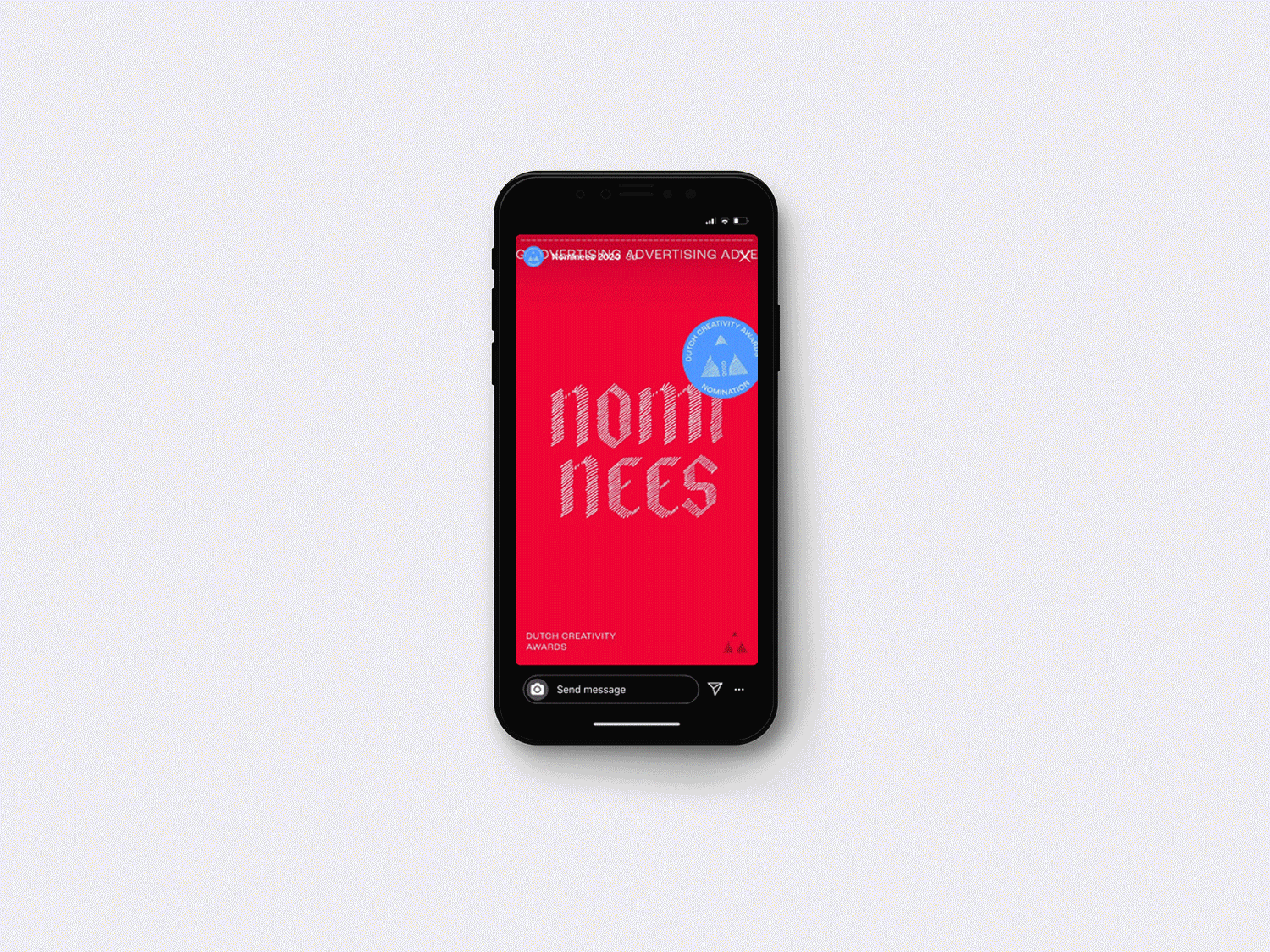 June 2020
Treatwell Mindful Mani
Mindful Mani is a self-care campaign.
It involves a "silent" manicure, with the focus
of giving customers a time out, to relax and zone out.
For this campaign I've worked on:
defining the visual concept; shooting real paint to create the main visual design; creating 3 different (handwritten) logos for different markets; designing a toolkit made of digital and print assets to localise for 5 markets; designing the assets for the lauch events (window stickers, flyers, podcast covers, etc.).
Art direction: Danielle Taylor, Ryk Benade
Shooting assistant: Georgia Boal-Russell
Design paint over: Nic Milligan
Copywriting: Rachel Spedding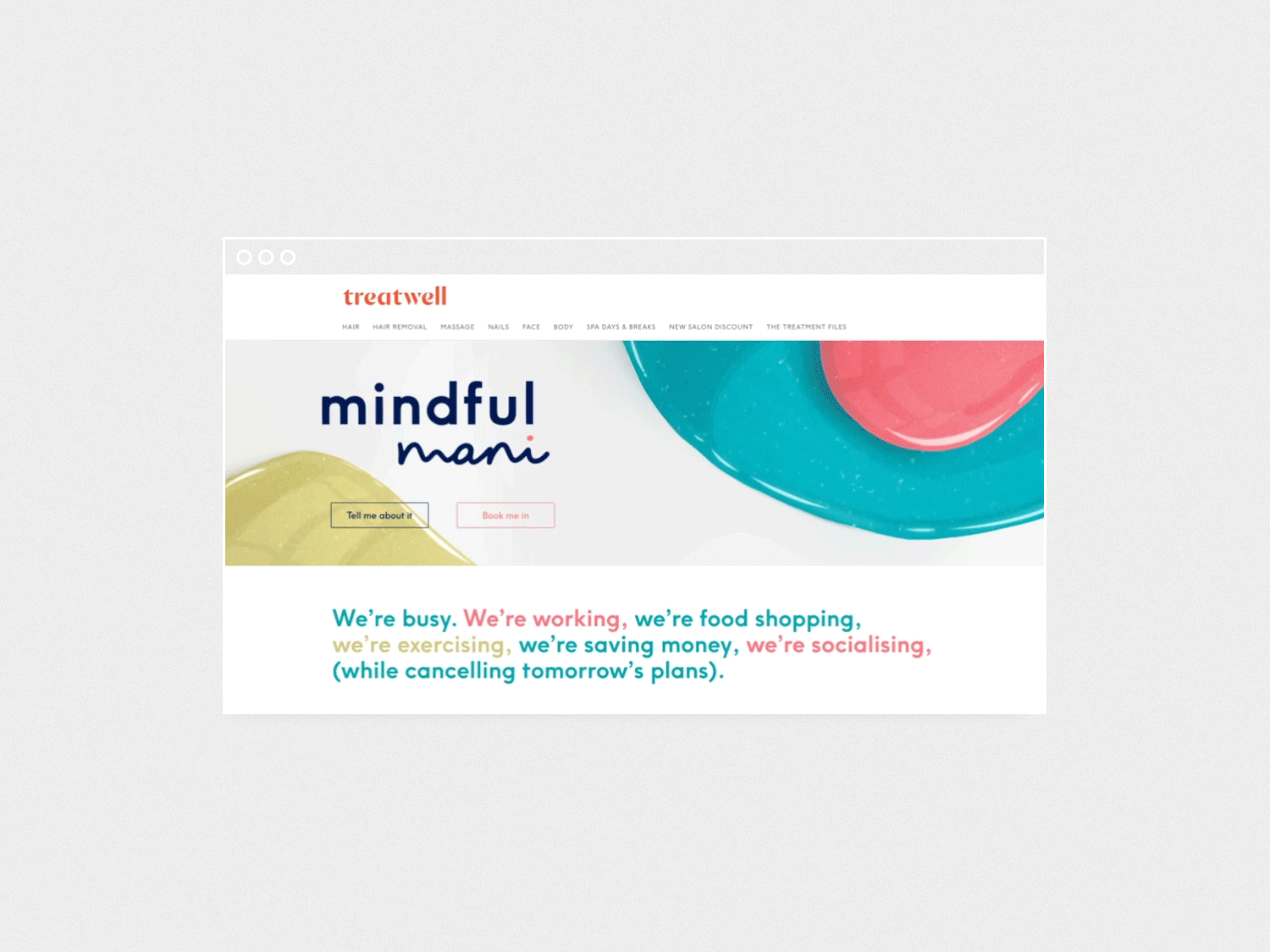 July 2019
Treatwell x Stylist
Design for Stylist magazine (UK) wrapping.
Art direction: Danielle Taylor
Illustrations: Nic Milligan
Copywriting: Rachel Spedding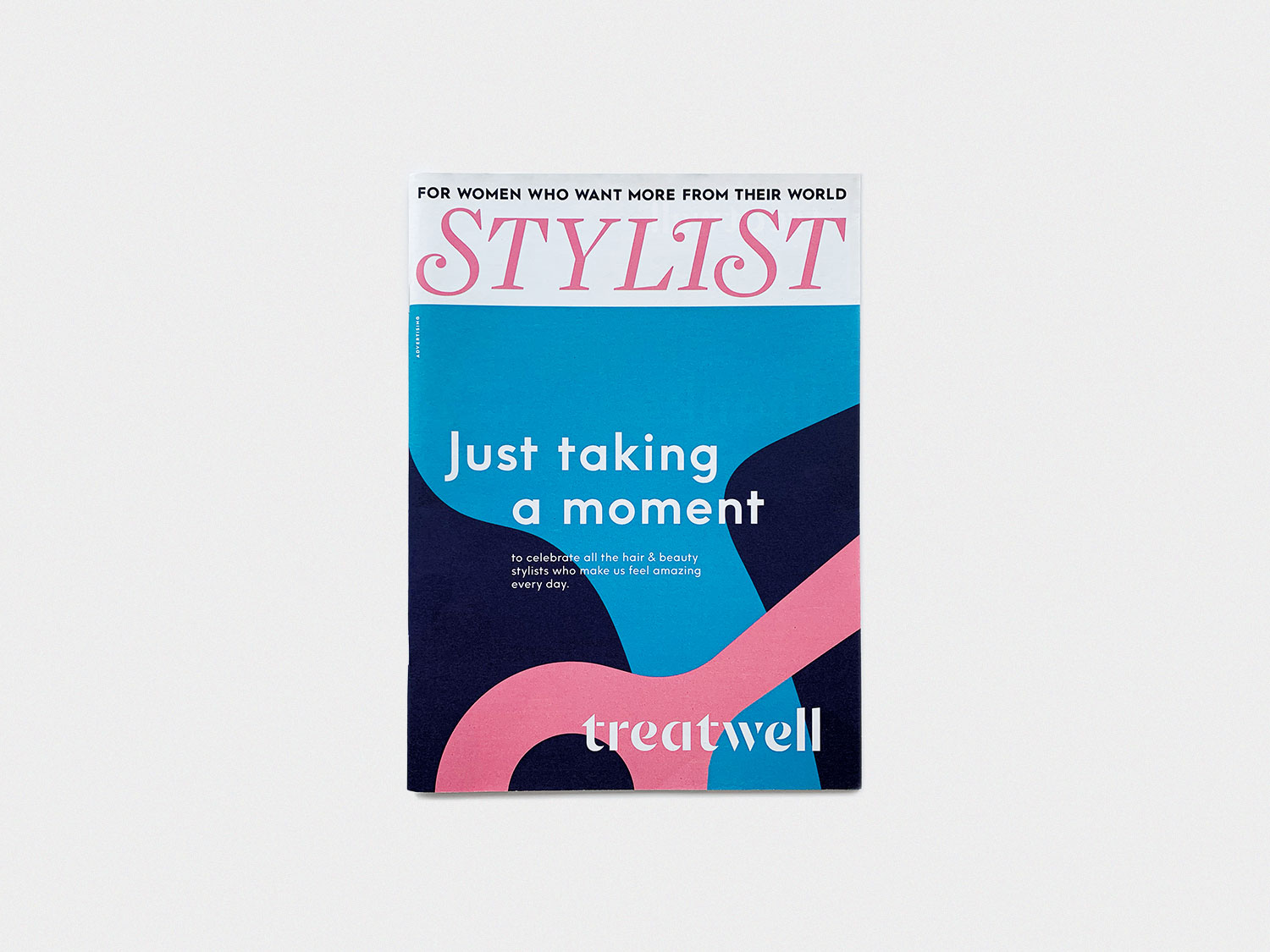 November 2019
Treatwell Q&A video serie
This was one of my frist projects at Treatwell. Production of a serie of Q&A videos (in both feed and IGTV formats) focusing on different beauty issues, like "How often should you clean your makeup brushes?", "How can you make your shellac mani last?", etc.
Had fun with text animations, transictions and masks, playing around with the SS18 brand campaign videos.
Have a peak at the full videos:
one
,
two
,
three
August 2018
Treatwell Nails Style Guide
The aim of this editorial project for the Treatment Files (Treatwell online magazine) was to help the customers choose the perfect red and nude nail polish for their skintone.
In this project I took part in the art direction process and took care of the styling, then designed layout and assets for the article.
Photography:
Benjamin van Witsen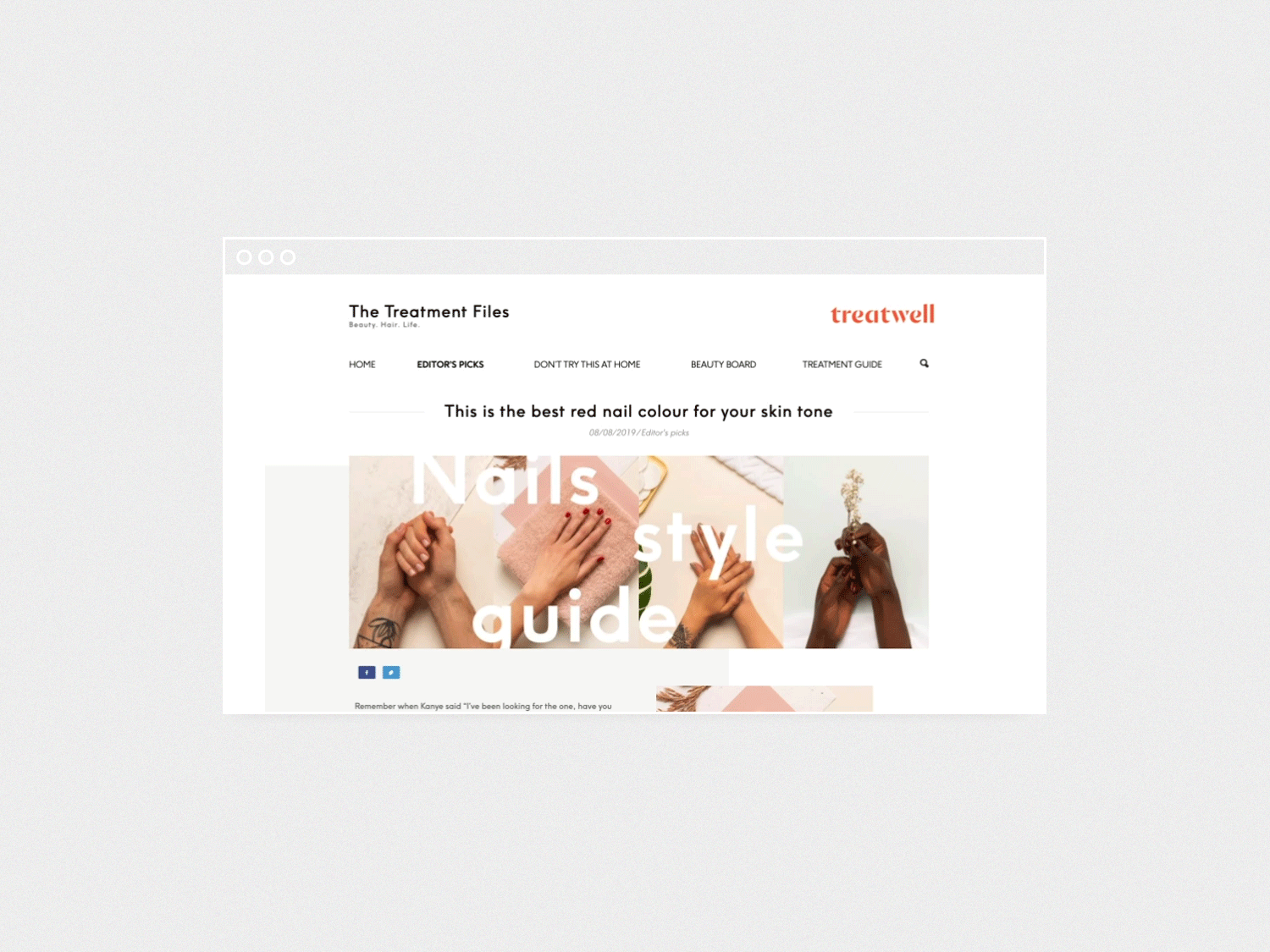 May 2019